Junk food advertising: how watching TV is hazardous to your children's health
In Great Britain, such as in America and other parts of the world, tv bombards children with unhealthy food commercials. Kids see up to 11 unhealthy food adverts an hour during  children's television programmes and family-orientated television shows. Advertising experts know that children see tv above all during prime tv slot and so a quarter of  the advertisements  broadcast  between  8 and 9 pm is for  food.  These advertisements use children, or "child-aged characters", to promote their products.
A research from the University of Liverpool  has proved that most of advertised foods are high in fat, sugar and salt.  They are drinks, snacks, sweets and fast food. British Heart Foundation (BHF) is leading a group of organisations, collectively called Action on Junk Food marketing, which commissioned the research. They  ask a more strict regulation of  Junk food advertising  to children.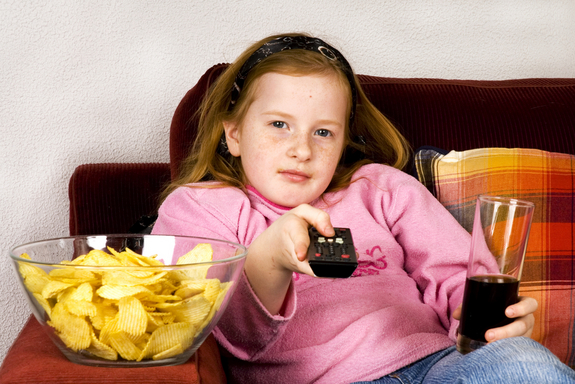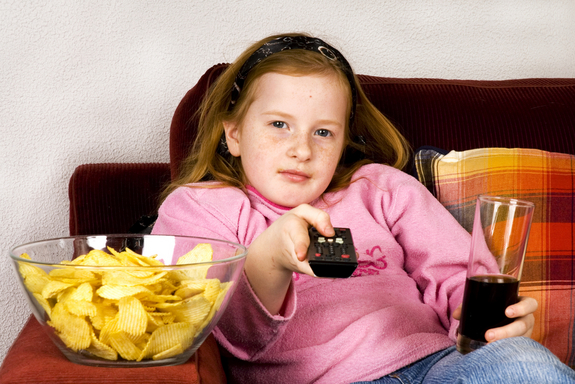 This type of advertising has insidious effects. An experiment has proved that  children up to 8 years old are not able to understand the persuasive aim of advertisements and they consider them truthful.
The World Health Organization (WHO) wants Governments to control advertisements contents since children are easily influenced  and  advertising is accused of being a factor in causing children's obesity. Moreover it damages future dietary habits.  Professor Mitch Blair, officer for health promotion at the Royal College of Paediatrics and Child Health, said: "Children should not be commercially exploited and the advertising industry must take some responsibility for helping tackle the growing problem of childhood obesity."


Parents don't expect their children to be bombarded with ads for unhealthy food during prime time TV, but that's exactly what happens.
In an analysis of more than 750 adverts from prime time television, the research  from the university of Liverpool found that one in  four were for junk food. 25  per cent of these were for "unhealthy food products , 13 per cent were  for fast food chains and 12 per cent were for chocolate and sweet companies. The alliance has called for the Government to take action in light of their findings and has launched a new petition calling for ministers to ban junk food marketing for children.  "We want the Government to protect children by switching off junk food adverts on TV until after 9pm and putting rules in place to stop children becoming fair game for internet marketing." Nowadays companies are free to lure kids into playing games and entering competitions – all with a view to pushing their product. Children became unaware victims of a system that manipulates tastes, thoughts, opinions.
In Europe the rate of obesity has increased dramatically over the last 30 years. Obesity is higher among children and television advertising plays an important role in  determining children's choice of food.
childhood obesity, children's obesity, junk food, obesity, regulation of Junk food advertising, unhealthy food adverts, unhealthy food commercials
---
Gino Favola
Laureato in Scienze Politiche, da sempre sono stato appassionato dai temi della tutela dell'ambiente e della sostenibilità. Da sempre convinto che l'economia debba essere ricondotta sotto le leggi della società civile, mi sono interessato a letture come quelle di Tiziano Terzani, Simone Perotti, Michael Pollan. Mi occupo nello specifico della sezione " ecoreati" per dare uno strumento in più, una sentinella attiva nel territorio, che da voce a tutte le segnalazioni dei nostri lettori che condividono con noi la sensibilità per la difesa dell'ambiente e della natura.
---